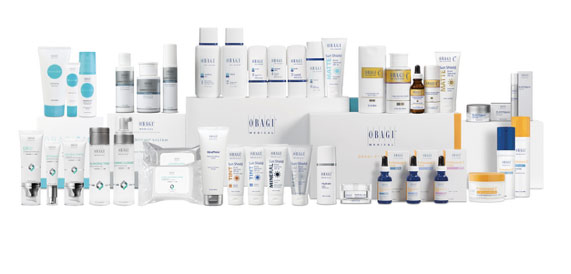 OBAGI SKIN CARE

Obagi is a brand you can trust to treat your specific skin concern. Its line of some of the most excellent anti-aging, anti-wrinkle, acne, and hyperpigmentation treatments are unparalleled in the industry. Researchers and skincare experts at Obagi have worked for decades to utilize quality ingredients and formulate them into various creams, serums, gels, and lotions that are sure to work for you.
Obagi offers powerful formulas that not only focus on restoring the skin but promoting overall skin health on a daily basis and beyond. Founded in 1988, Obagi is a skin care line that is dedicated to utilizing formulations backed by skin care science and innovation. Designed to target a range of concerns including acne, discoloration, and dry and aging skin, Obagi products are inclusive and deliver a combination of powerful ingredients that support every skin tone and type. The complete line includes treatments, cleansers, toners, moisturizers, serums, masks, eye care, body care, and sun protection.
Interested in finding the Obagi Products that work for your skin type,
contact us today to schedule a free consult with our Esthetician
Jamie Wade.
Open Hours
All treatments are by appointment only.
Mon – Fri by appointment
Sat. by appointment (limited hours)
Please call us to set up your next appointment.