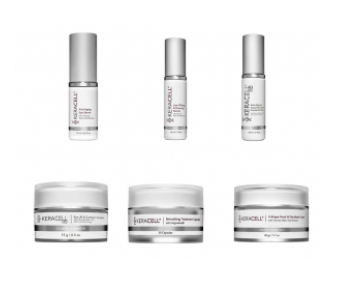 KERACELL MD Skin and Hair Care

KERACELL MD® offers a revolutionary skin care line utilizing MULTIPLE HUMAN CELL Stem Cell Technology developed by two Ph.D biomedical scientists with expertise in stem cell research and cancer molecular biology. Keracells MHCsc factors are an optimized, proprietary blend of Adipose (derived) and Fibroblasts, boasting over 542 measurable, balanced Matrix Proteins, Peptides, Growth Factors, Cytokines, and a powerhouse of Antioxidants utilizing Exosome delivery. Keracells exclusive clinical strength formulas are based on years of research, formulation expertise, as well as technologically advanced ingredients to address skin firmness, wrinkle reduction and cell vitality. 
 Paraben. Fragrance. Cell. Cruelty… FREE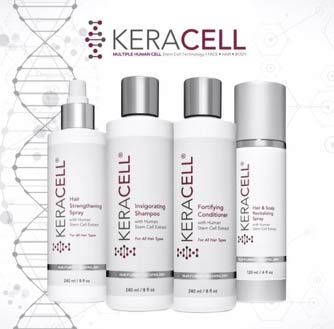 KERACELL® Hair & Scalp Revitalizing System
For Men & Women of all hair types is formulated with MULTIPLE HUMAN CELL Stem Cell™ Technology, Redensyl®, Capixyl®, & Baicapil®, is a complete system designed to cleanse & nourish the scalp and hair, while providing the optimal conditions necessary for hair follicle regeneration.
Stem cell growth factors nourish and regenerate scalp and follicles
In vitro and ex vivo clinically tested biometric peptides
Helps prevent and stop hair loss and stimulates hair growth by increasing the Anagen / Telogen ratio
Provides antioxidants, limiting free radical damage to the skin and scalp
Helps increase the size of the hair follicle for better hair number and vitality
Open Hours
All treatments are by appointment only.
Mon – Fri by appointment
Sat. by appointment (limited hours)
Please call us to set up your next appointment.