*Individual results will vary from person to person.
Dysport is a purified form of botulinum toxin type A, like Botox. It's an injectable treatment to address lines and wrinkles such as glabellar lines (frown lines), crow's feet, and forehead wrinkles. It accomplishes this by relaxing the underlying muscles so the surface lines are softened and diminished. Working similarly to other nueromodulators Dysport is effective for the correction of dynamic wrinkles, such as Crow's Feet, Forehead Lines, and the Frown Line.  The full results will be seen 10-14 days after treatment.  A repeat Dysport session will not be necessary for three to four months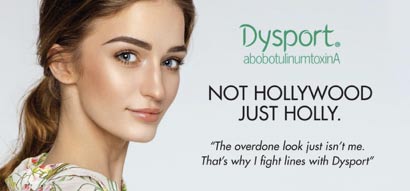 DO NOT TAKE DYSPORT IF YOU:
Are allergic to Dysport or any of the ingredients in Dysport. See the end of the Dysport Medication Guide for a list of ingredients in Dysport
Are allergic to cow's milk protein
Had an allergic reaction to any other botulinum toxin product, such as Myobloc® (rimabotulinumtoxinB), Botox® (onabotulinumtoxinA) or Xeomin® (incobotulinumtoxinA)
Have a skin infection at the planned injection site
Frequently treated areas with Dysport
Forehead expression
Frown Lines
crowfeet
---
DYSPORT MAY NOT BE RIGHT FOR YOU IF:
You have had surgical changes to your face
You have very weak muscles in the treatment area
Your face looks very different from side to side
The injection site is inflamed
You have droopy eyelids or sagging eyelid folds
You have deep facial scars
You have thick, oily skin
Your wrinkles can't be smoothed by spreading them apart
The only way to know for sure if Dysport is right for you is to speak with your healthcare provider.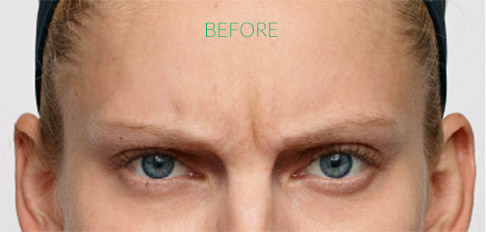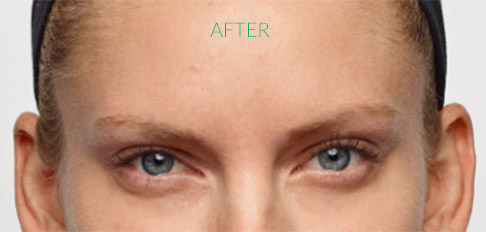 ← SLIDE →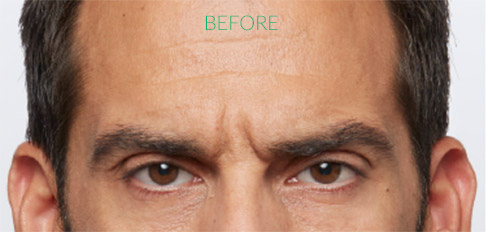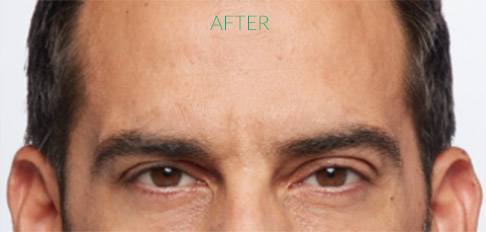 ← SLIDE →
Open Hours
All treatments are by appointment only.
Mon – Fri by appointment
Sat. by appointment (limited hours)
Please call us to set up your next appointment.