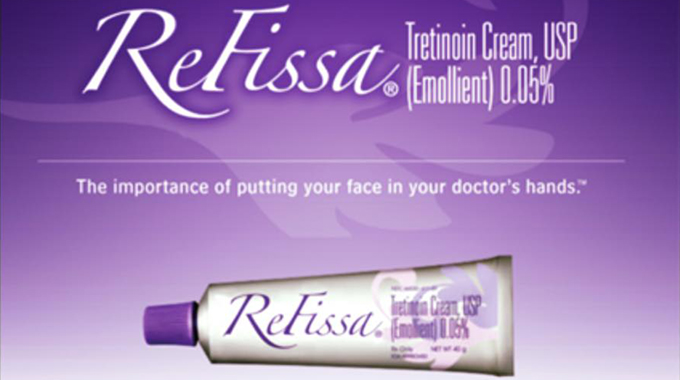 REFISSA
ReFissa is prescription strength product used to
~Diminish fine facial lines and wrinkles
~Fade irregular pigmentation due to sun damage
~Smooth your skin so it's softer to the touch.
ReFissa is different because:
It's clinically proven to be effective approved by the FDA
It's the only 0.05%-strong prescription
 tretinoin cream that's fragrance-free to further reduce the potential for allergic or additional irritation that can be caused by added perfumes.
It is the only one that also has a moisturizing, emollient base clinically-proven to help minimize the redness and over drying often caused by retinoids
About us
Come in and our therapists provide the perfect treatment. Our treatments are specially designed to help you achieve your perfect look
Open Hours
All treatments are by appointment only.
Mon – Fri by appointment
Sat. by appointment (limited hours)
Please call us to set up your next appointment.